Tip for you: Did you know that as a member of the BestDrive Club (BDC) you can buy cheaper?
Buy as BDC
Pneuservisní a autoservisní služby BestDrive
Potřebujete kvalitně přezout pneumatiky, seřídit geometrii nebo vyměnit chladivo v klimatizaci, abyste se cítili s Vašim vozidlem na silnici bezpečně? Profesionálové z automobilové dílny BestDrive ve vašem okolí jsou pro vás tou nejlepší volbou: Naši vyškolení zaměstnanci se dokážou kvalitně postarat o vaše vozidlo, a to vše za příznivé ceny.
Proč si nechat servisovat vůz u nás?
Dopřejete svému vozu jedinečnou péči v jedné z největších pneuservisních a autoservisních sítí v ČR. Naše pobočky se nacházejí v blízkosti vašeho domova. Tudíž odpadne daleké dojíždění či starosti s případnou reklamací. Rozvoji prodejní sítě ať vlastních prodejen, či zapojených franšízových partnerů se věnujeme řadu let a autoservisní péči nabízíme standardizovaně v celé naší síti.
Kromě osobního a prozákaznického přístupu a domácího prostředí je u nás samozřejmostí:
odpovědnost
zajímavé ceny
trvalá péče o váš vůz
více než dvacetileté zkušenosti
odborná péče: diagnostické zařízení, moderní technika a profi nářadí
objednání služeb online
Objednejte si servisní služby online
Jaké pneuservisní služby můžete u nás využít?
Na našich prodejnách děláme veškeré služby pneuservisu pro osobní, VAN, Off road, Nákladní, Industry či Agro vozidla.  Pro smluvní zákazníky nabízíme rovněž služby mobilního pneuservisu či komplexní péče o vozový park (z pohledu pneuservisu) – více zde
V našem e-shopu, který primárně slouží pro naše konečné zákazníky nabízíme online objednání do servisu na vybrané služby pro osobní, VAN a Offroad vozidla
Služba kompletní přezutí zahrnuje kompletní výměnu pneumatiky na disku včetně nahuštění vzduchem, vyvážení kola a jeho montáže na vozidlo. Je určena nejen pro osobní vozidla, ale i pro VAN a SUV o široké škále palců.
Můžete využít nabídky:
Pokud již máte pneu na svých ráfcích, využijte výměnu kol s vyvážením.
Pokud nechcete pokaždé převážet kola k servisu a hledat jejich místo na odložení. Máme pro Vás řešení, využijte uskladnění pneumatik na našich pobočkách. Při servisu se na tuto možnost informujte.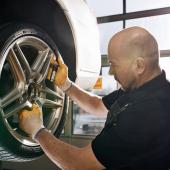 Je něco v nepořádku? Máme pro Vás autoservisní služby.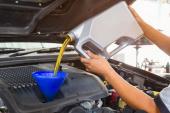 Vyskytly se na vašem vozidle nějaké problémy? Jsme tu pro Vás. Naše rozsáhlá síť servisů se o vaše vozidlo postará. 
Pokud se chcete při jízdě cítit ve absolutním bezpečí, je velmi důležité mít vozidlo v pořádku. K tomuto účelu nabízíme servisní prohlídky. Při kontrole bezpečnosti projdeme ty nejdůležitější části automobilu, podíváme se na brzdy, tlumiče, stav pneumatik a funkčnost osvětlení či zkontrolujeme provozní kapaliny a naplánujeme správnou délku servisního intervalu. Servisní prohlídka BestDrive, je jednou z nejžádanějších služeb na našich pobočkách. U této služby se zaměřujeme na detailnější prohlídku vašeho vozidla, kdy kromě standartních částí, kontrolujeme například provozní kapaliny, autobaterii a podvozkové části vozidla. Z každé naší prohlídky získáte výstup o stavu vašeho vozidla, v případě problémů nabídneme možnost jejich odstranění.
Jeli jste a bylo něco v nepořádku?