Tip for you: Did you know that as a member of the BestDrive Club (BDC) you can buy cheaper?
Buy as BDC
Nové štítkování pneumatik z EU přinese motoristům více informací
S přicházející jarní sezónou nám od 1. května 2021 dorazí i novinka z Evropské unie, kterou je značení pneumatik. Cílem nových EU štítků je hlavně snížení emisí správným výběrem pneumatik. S tím souvisí nový design, který poskytne spotřebitelům více informací přehlednějším způsobem.

Změní se rozdělení tříd při valivém odporu a účinnosti brzdění na mokru. Hlučnost bude znázorněna písmeny A, B nebo C. Spotřebitel bude mít navíc možnost získat více informací o konkrétní pneumatice po načtení QR kódu, který bude umístěn v pravé horní části nového štítku.
Základní třídy A až C zůstávají na novém štítku nezměněny. Při pneumatikách osobních a dodávkových vozidel kategorie C1 a C2 bude použitá třída D, do které se přesunou pneumatiky ze třídy E. Třídy F a G se přesunou do třídy E. Zároveň bude platit omezení maximální povolené hodnoty valivého odporu a brzdné dráhy na mokré vozovce.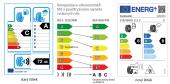 Při osobních vozidlech třídy C se můžou objevit dva nové piktogramy, a to: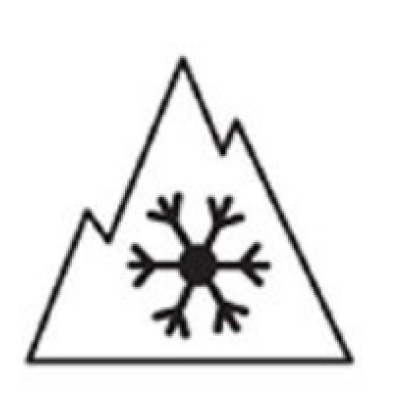 sněhová vločka v hoře, označovaná někdy také jako 3PMSF (Three-Peak Mountain Snowflake), která informuje o tom, že pneumatika má prokazatelné kvalitní zimní vlastnosti. Toto označení musí být prokázané testováním.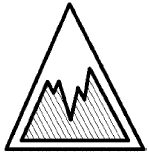 a druhý piktogram znázorňující záběr pneumatik na ledovém povrchu. Tento piktogram je určený především pro pneumatiky s měkčí směsí a pro skandinávské krajiny. Ve střední Evropě se používají především pro nákladní vozidla směřující do skandinávských krajin .
Od května 2021 musí být nové označení na pneumatikách dostupné i na vozidlech kategorie C3, tedy těžkých užitkových vozidlech.
Více informací o pneumatice po načítání z QR kódu
Jak už bylo zmíněné, v pravém horním rohu štítku se bude nacházet QR kód. Tento kód vás po nasnímání přesměruje do databáze EPREL (Europien Product Registry for Energy Labelling, tj. Evropská databáze výrobků s energetickým označením), které obsahuje produktové listy výrobků. Tyto listy zadává do databáze EPREL výrobce.
Jaký je důvod změny štítků?
Nové značení pneumatik má především vést ke snížení emisí, a to tím, že pomůže spotřebiteli jednoduše vybrat pneumatiky s vyšší úsporou paliva a zároveň mu poskytne jednoduché informace o brzdných vzdálenostech. Výběr plášťů, které mají nižší valivý odpor, může ušetřit náklady za palivo.
Pokud se chcete o této problematice dozvědět více, anebo naopak si s tím nechcete lámat hlavu, stavte se u nás, my vám rádi poradíme. 
Vy jezdíte, my se staráme.