Tip for you: Did you know that as a member of the BestDrive Club (BDC) you can buy cheaper?
Buy as BDC
Semperit – ideální pneumatika do zimy
Pneumatika by měla být co nejlepší v létě i v zimě. Musí zvládat výkyvy počasí, tedy vysoké i nízké teploty, déšť, led, sníh a další. Rakouský producent pneumatik Semperit se již více než 100 let snaží, aby jeho výrobky splňovaly všechny podmínky pro jízdu na jakémkoli povrchu vozovky a při jakémkoliv stylu jízdy.
Pneumatiky s tradicí
Značka pneumatik Semperit existuje zhruba od roku 1906 a patří již mezi tradiční značky na evropském trhu s pneumatikami. Společnost Semperit AG skládající se z několika divizí, přešla od roku 1985 část společnosti vyrábějící pneumatiky pod koncern Continental AG. Tato fúze znamenala pro pneumatiky Semperit výrazné zdokonalení technologie a výrobních procesů. Své jméno si značka Semperit získala především u zimních pneumatik, které přesvědčili zákazníka především skvělými vlastnostmi v horských oblastech a na zákazníka určitě zapůsobí příznivou cenou a dobrou kvalitou.
Zimní pneumatiky Semperit – bezpečné na sněhu a ledu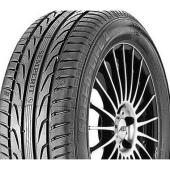 Renomovaná značka Semperit má na zimu připravené kvalitní zimní pneumatiky. Semperit Speed Grip a Semperit Master Grip jsou modelové řady určené pro chladné zimní období a ukazují svojí kvalitou, že jejich původ pochází z rakouských horských oblastí.
Semperit Speed Grip 2 dosahuje v testech nejvyšších známek při jízdě na sněhu. Novinkou je následná řada Semperit Speed Grip 3, která ještě vylepšila své jízdní vlastnosti. Bylo to dáno další optimalizací dezénu. Model by dlouhou dobu testován při jízdě na mokru, ledu a sněhu. Rovněž má příznivý vliv na spotřebu paliva a opotřebení pneumatik.
Semperit Master Grip 2 je také ideální pro jízdu v zimních podmínkách i když jízdní vlastnosti při jízdě na ledu nejsou tak dokonalé jak u modelu Semperit Speed Grip 3. Pro vozidla VAN existuje varianta Semperit Van Grip.
Letní pneumatiky Semperit – kvalita pro teplé počasí
Modelové řady letních pneumatik Semperit Speed Life 2 a Semperit Comfort Life jsou specialisté pro provoz v horkém letním počasí a nabízejí skvělé jízdní vlastnosti a velmi přijatelné ceny. V testech jsou umísťovány většinou ve zlatém průměru. Pneumatiky Semperit se vyplatí zejména proto, že stejně jako zimní pneumatiky Semperit dbají na nízkou spotřebu paliva. Semperit Speed Life 2 jak již název napovídá, je specialistou pro rychlou jízdu a bývá testován na závodních okruzích.
Vybrat si můžete také s dalších premiových značek koncernu Continental: