Tip for you: Did you know that as a member of the BestDrive Club (BDC) you can buy cheaper?
Buy as BDC
Montáž tažných zařízení
V naší servisní síti Vám pomůžeme s výběrem a zajistíme odbornou montáž tažného zařízení pro Vaše vozidlo. Objednávejte zde.
Přednost služby
Pokud si necháte namontovat tažné zařízení v našich servisech získáte tyto nesporné výhody:

Záruku na montáž
Záruku na zápis do TP
Záruku na tažné zařízení (při nákupu v naší síti)
Tažná zařízení za skvělou cenu
Redukce zásuvky (7/13 nebo 13/7)
Proč nemontovat tažné zařízení svépomoci?
Montáž + výběr + zápis zabere spoustu Vašeho času
Nutné spolehnout se na kvalitu vlastní montáže
Nutné navštívit STK a nechat zkontrolovat správnost instalace (250 Kč)
Ztráta záruky na neodborně provedenou montáž
Nutné mít speciální vybavení (momentový klíč, tester na kontrolu zapojení elektroinstalace, diagnostický nástroj pro kódování řídící jednotky vozidla atd.)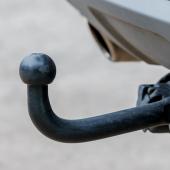 Detail služby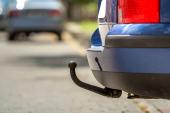 Tažné zařízení je podle evropské normy i českého zákona zařízení určené k odborné montáži. Největší úskalí při montáži tažného zařízení bývá zapojení typové elektro přípojky na moderních vozidlech vybavených systémem CANBUS a správné provedení výřezu v nárazníku (zejména lakovaném), pokud je nutný. Problémy bývají i s kontrolou správné funkce elektro přípojky, na které se používají speciální diagnostické přístroje spolupracující se systémem CAN BUS, případně programováním (aktivací) řídící jednotky automobilu pro provoz s přívěsem, tzv. kódování.
Naši pravidelně školení mechanici provedou odbornou montáž tažného zařízení a jsou po dohodě se zákazníkem a v rámci možností konkrétní provozovny schopni provést i montáž dalšího příslušenství jako např nosiče kol atd.
Pozor! Na některá nová vozidla již výrobci neumožňují dodatečně montáž tažného zařízení a při koupi nového vozidla byste měli zvážit, zda budete chtít vozidlo s tažným zařízením.
Jestliže kupujete starší vozidlo a chcete namontovat tažné zařízení, doporučujeme zkontrolovat velký TP, pokud v kolonce hmotností přípojného vozidla nejsou hmotnosti napsané, znamená to, že tažné zařízení nepůjde dodatečně zapsat.
Potřebné doklady k zápisu tažného zařízení:
Vyplněný formulář – "Žádost o zápis změn údajů v registru silničních vozidel" (dostanete na úřadě).
Velký technický průkaz (TP).
Osvědčení o registraci vozidla (ORV / malý TP).
Typový list (TL) tažného zařízení vyplněný montážní firmou (dostanete od nás) nebo protokol o kontrole montáže z STK.
NOVĚ! Kopie certifikátu "Pověření k montáži" od montážní firmy.
Soukromá osoba – občanský průkaz (OP), respektive notářsky ověřená kopie OP.
Právnická osoba – živnostenský list (ŽL) nebo výpis z obchodního rejstříku, respektive notářsky ověřená kopie ŽL nebo výpisu z obch. rejst. + ověřená plná moc a OP, pokud dotyčný není jednatelem nebo nemá zvláštní zmocnění.
Zápis lze provést také na základě plné moci, která nemusí být úředně ověřena.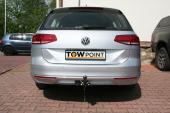 V našich servisech najdete nejen radu, ale i odbornou pomoc!
Tato služba je dostupná na vybraných pobočkách sítě BestDrive.