Tip for you: Did you know that as a member of the BestDrive Club (BDC) you can buy cheaper?
Buy as BDC
Pneumatiky osobní, VAN a 4x4
Optimální pneumatiky za výhodné ceny pro jízdu jak na silnici, tak i v terénu. Na stránkách BestDrive najdete pneumatiky prémiových značek po celý rok. Pro nejrychlejší vyhledávání doporučujeme použít náš konfigurátor pneumatik. Ten vám umožní co nejrychleji najít vhodné pneumatiky pro vaše vozidlo. Nezáleží, zda hledáte pneumatiky pro osobní automobil, SUV či 4x4. Na této stránce najdete všechno důležité pro pneumatiky, ale i mnoho praktických tipů, které Vám pomohou při výběru pneumatiky pomoci.
Letní pneumatiky pro osobní, VAN a 4x4, v čem je jejich výhoda?
Důvod: Při teplotách vyšších než 7 ° C můžete s letními pneumatikami jezdíte s pocitem většího bezpečí. V každém případě doporučujeme navštívit některý s našich servisů BestDrive a nechat si pneumatiky profesionálně zkontrolovat. Pokud by pneumatiky nějakým způsobem nevyhovovaly, tak nabídneme to nejvhodnější řešení pro Vaše letní pneumatiky.
Zimní pneumatika je měkčí a při vysokých teplotách se může deformovat. Brzdná dráha se velmi prodlužuje a přilnavost není ideální na suchých cestách. Letní pneumatiky nabízejí také výrazně lepší ochranu proti aquaplaningu. Pro zajištění maximální bezpečnosti jízdy, je dobré měnit pneumatiky 2x ročně.
Existují také celoroční pneumatiky / pneumatiky do každého počasí, tyto pneumatiky jsou dobrým kompromisem v městských oblastech s mírným počasím. Ať už hledáte letní nebo celoroční pneumatiky - u BestDrive najdete množství modelů známých značek, jako jsou Continental, Barum, Bestdrive, Matador, Uniroyal nebo Semperit.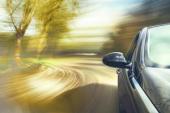 Zimní pneumatiky pro osobní, VAN a 4x4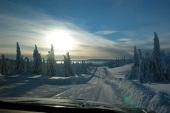 Nezapomeňte přizpůsobit pneumatiky teplotním podmínkám. Podle zákona platí pravidlo pro zimní pneumatiky. Obecně lze říci, že se jedná o období od října do dubna. To ale neznamená, že zimní pneumatiky používáme jen v tomto čase. Zimní pneumatiky je nutné použít, jak při chladném nebo mrazivém počasí, tak i při nízkých plusových teplotách. Kromě toho, pokud nemáte přezuto na zimní pneumatiky při jízdě na sněhu a ledu, hrozí Vám docela vysoká pokuta. Peněžní sankce je však to nejmenší, co riskujete, hlavní je bezpečnost pro posádku Vašeho vozidla, jakož i ostatní účastníky silničního provozu. Zimní pneumatiky mají v chladu lepší přilnavost a brzdnou dráhu.
Tip: V BestDrive si můžete koupit pneumatiky online. S konfigurátorem pneumatik najdete ty správné položky pro své auto jen několika kliknutími.
Důležitá je u pneumatik hloubka dezénu
Hloubka dezénu je důvodem k zamyšlení. Zákon sice stanovuje minimální hloubku dezénu 1,6 mm, ale takové pneumatiky nejsou z hlediska bezpečnosti i kvality vhodné. Odborníci doporučují zvažovat výměnu, když hloubka dosáhne 3 mm u letní pneumatiky. Zimní pneumatiky by měly mít minimální hloubku 4 mm. Pokud je vozovka chladná nebo pokrytá ledem, potřebujeme pneumatiky s velmi dobrou přilnavostí a výbornými brzdnými vlastnostmi. Pro motocykly platí, protože nesou daleko menší hmotnost, tak stačí pneumatiky s minimálním dezénem 2 mm.
Tip: Nechte si v servisech BestDrive zkontrolovat Vaše pneumatiky.