Tip for you: Did you know that as a member of the BestDrive Club (BDC) you can buy cheaper?
Buy as BDC
Kontaktní informace
Obchodní tým
Náš obchodní tým je vždy připraven poskytnout vám pomocnou ruku při řešení mobility ať už vašeho soukromého vozidla a nebo firemního vozového parku.
Naši školení prodejci a technici Vám rádi profesionálně pomohou s výběrem toho nejvhodnějšího řešení pro Váš automobil nebo vozový park s ohledem na provozní režim, kilometrový proběh i výši provozních nákladů. Jsme školeni na to, abychom dokázali zodpovědět všechny otázky a vyřešit problémy spojené s provozem Vašeho vozidla.
Od regionálních manažerů, přes obchodní zástupce až po prodejní personál na pobočkách po celé ČR chceme motoristům nabídnout zázemí pro péči o jejich vozidla všech kategorií. Šíře záběru začíná u jednostopých vozidel, pokračuje přes dopravní prostředky pro přepravu osob, zboží a materiálu a končí u velkých stavebních a zemědělských strojů. Všem těmto zákaznickým skupinám můžeme nabídnout nejen odpovídající produkty, ale také širokou nabídku autoservisních služeb.
"Vy jezdíte, my se staráme."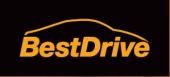 Pro případné dotazy kontaktujte BestDrive
Adresa společnosti
ContiTrade Services s.r.o.
Objízdná 1628
765 02 Otrokovice
IČ:        41193598
DIČ: CZ41193598
Zapsaná u Krajskéhé soudu v Brně, oddíl C., vložka 61380
Kontaktní formuláře na jednotlivá oddělení