Tip for you: Did you know that as a member of the BestDrive Club (BDC) you can buy cheaper?
Buy as BDC
AUTOSERVISNÍ A PNEUSERVISNÍ SLUŽBY
Pro člena Klubu BestDrive vždy ta nejlepší nabídka!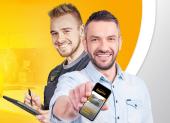 Odměníme vás za všechny služby, které u nás využijete!
Věrnostní program pro zákazníky autoservisní a pneuservisní sítě BestDrive přináší snadný systém sbírání bodů za nákupy a využité služby. Již při první platbě za naše služby nebo produkty si na svůj účet připíšete body, které můžete později vyměnit za slevové poukázky či praktické dárky.
Každý člen Klubu BestDrive je jakoby členem naší rodiny. A jelikož pro rodinu jsme ochotni udělat vždy více, členům Klubu BestDrive pravidelně posíláme lákavé akční nabídky, připomínáme jim důležité termíny v rámci servisu vozidla a chystáme pro ně zajímavé benefity.
Jediné, co je pro získání zmíněných benefitů třeba udělat, je zaregistrovat se u nás.
JAK SE STÁT ČLENEM KLUBU BESTDRIVE?
Členem Klubu BestDrive se může stát konečný zákazník platící hotově nebo kartou, 
který realizuje jakýkoliv nákup zboží nebo služeb v libovolné z prodejně - servisních poboček sítě BestDrive..
V případě nákupu přes náš e-shop www.bestdrive.cz, je třeba zájem o vstup do klubu uvést do poznámky v objednávce a při osobním odběru v konkrétní pobočce obdržíte od prodejního personálu registrační formulář, který vyplníte. Po dokončení nákupu Vám bude předána věrnostní karta s Vaším identifikačním číslem.
Vstup do klubu je bezplatný a zákazník – nový člen Klubu BestDrive získává výhody Klubu již při prvním (registračním) nákupu.
Naše priority
VIZE
Být předním poskytovatelem pneuservisních a autoservisních služeb na celém území České republiky.
CÍL
Neustálý a stabilní růst společnosti postupující vstříc spokojenosti všech klientů.
POSLÁNÍ
Naplňovat potřeby zákazníků v oblasti pneuservisních a autoservisních služeb tím nejefektivnějším způsobem.
Jak správně vybrat pneumatiku?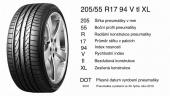 Výběr pneumatik není jednoduchou záležitostí. Pamatujte, že pneumatiky jsou jediným spojením vozidla s vozovkou a tato styčná plocha má rozměr o velikosti lidské dlaně. Pokud v článcích nenaleznete všechny odpovědi nutné pro váš výběr, neváhejte nás kontaktovat, rádi zodpovíme všechny vaše dotazy.
Než začnete vybírat pneumatiky, měli by jste se zamyslet nad několika otázkami:
kdy budu jezdit
kde budu jezdit
kolik prostředků můžu investovat
Při výběru pneumatik vycházejte z údajů uvedených ve velkém TP a podle rozměru disků, na které budete pneumatiky obouvat. Orientačně můžete také použít konfigurátor pneumatik. .....POKRAČOVAT VE ČTENÍ
Kdy je ideální čas na přezutí?
Načasovat si správně přezutí pneumatik není vůbec jednoduché. Termínstanovený zákonem se ne vždy shoduje s počasím, které může zimní podmínky přinést už na konci babího léta, a nebo je také nemusí přinést vůbec. V ten správný čas se pak navíc v pneuservisech nevyhneme i dvou až třítýdenním čekacím lhůtám. Povinnost jezdit na zimních pneumatikách platí od 1. listopadu do 31. března, a to v případě, jestliže se na silnici nachází souvislá vrstva sněhu, led či námraza, nebo lze předpokládat, že se během jízdy něco z toho na vozovce objeví.
Pokud jsou výše zmíněné podmínky splněny, je nutné, aby váš automobil disponoval na všech čtyřech kolech zimními pneumatikami s hloubkou dezénu minimálně 4 mm. 
Ideální doba přezování na zimní pneumatiky je druhá polovina října, vyhnete se tak zbytečným půtahům a dlouhé čekací době. .... POKRAČOVAT VE ČTENÍ