Tip for you: Did you know that as a member of the BestDrive Club (BDC) you can buy cheaper?
Buy as BDC
BestDrive Summer - Vydrží dlooouho
Pneumatika vyrobena druhým největším evropským výrobcem pneumatik s více než 100letou tradicí výroby a inovací. Její dezén v kombinaci s nově vyvinutou směsí běhounu a moderním 3D designem bočnice dělá tuto pneumatiku jedinečnou, přičemž má vyvážené produktové vlastnosti optimalizované pro vysoký kilometrový výkon.
Komfort z jízdy a hluk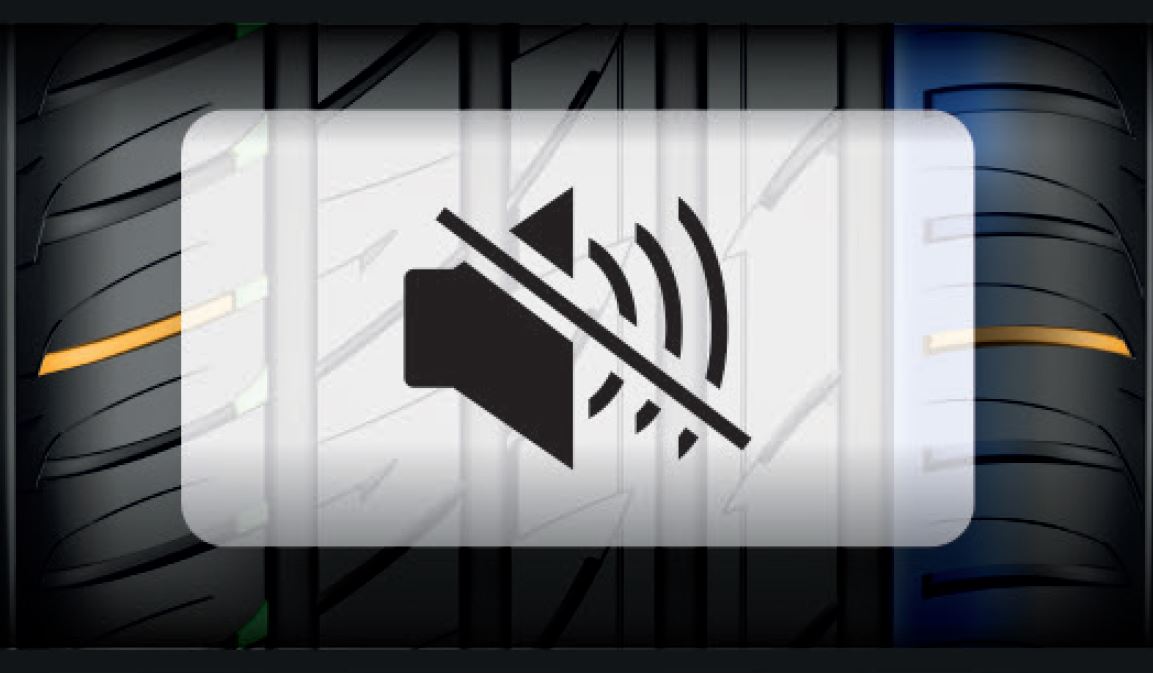 Výhoda pro zákazníka
Pohodová jízda díky vysokému jízdnímu komfortu s redukovanou hladinou hluku.
Vlastnost
Uzavřené vnější rameno zabraňuje šíření generovaného hluku směrem od vozidla.
Spojky bloků na vnitřním rameni a tenké boční drážky na obou ramenech redukují úroveň generovaného hluku
Vysoký km výkon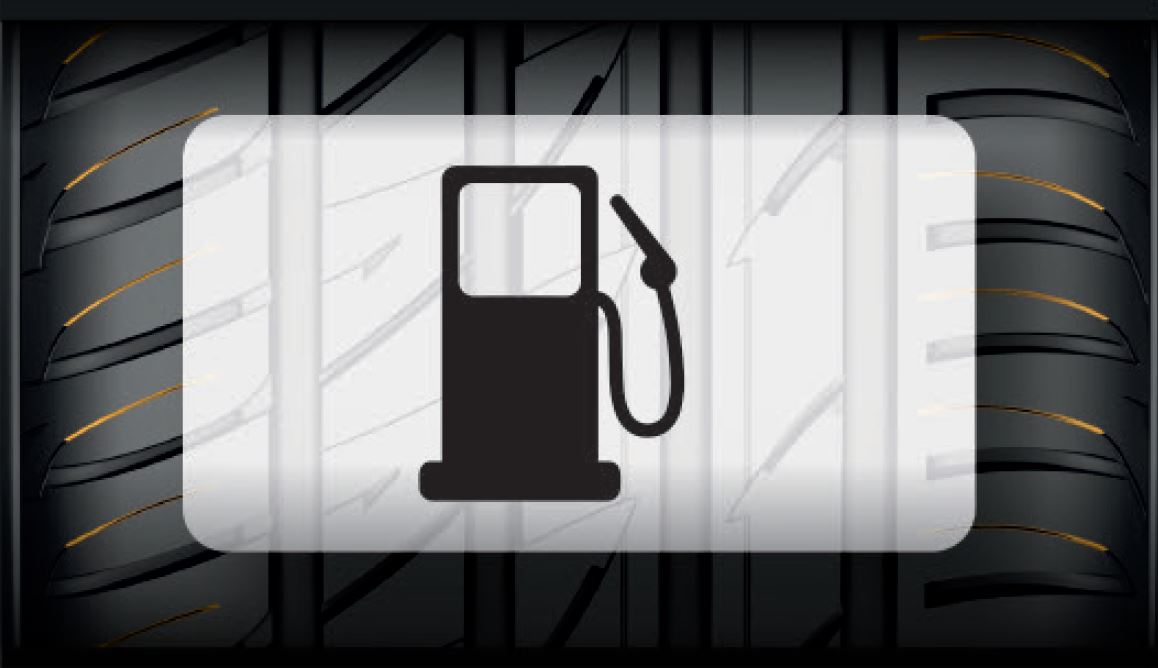 Výhoda pro zákazníka
Nižší valivý odpor, spotřeba paliva a také zvýšený kilometrový výkon "high mileage".
Vlastnost
Optimalizovaná silika směs a hustá struktura lamel na obou ramenech vede k lepšímu chlazení v oblasti ramen a tím ke snížení valivého odporu..
Brzdění na mokru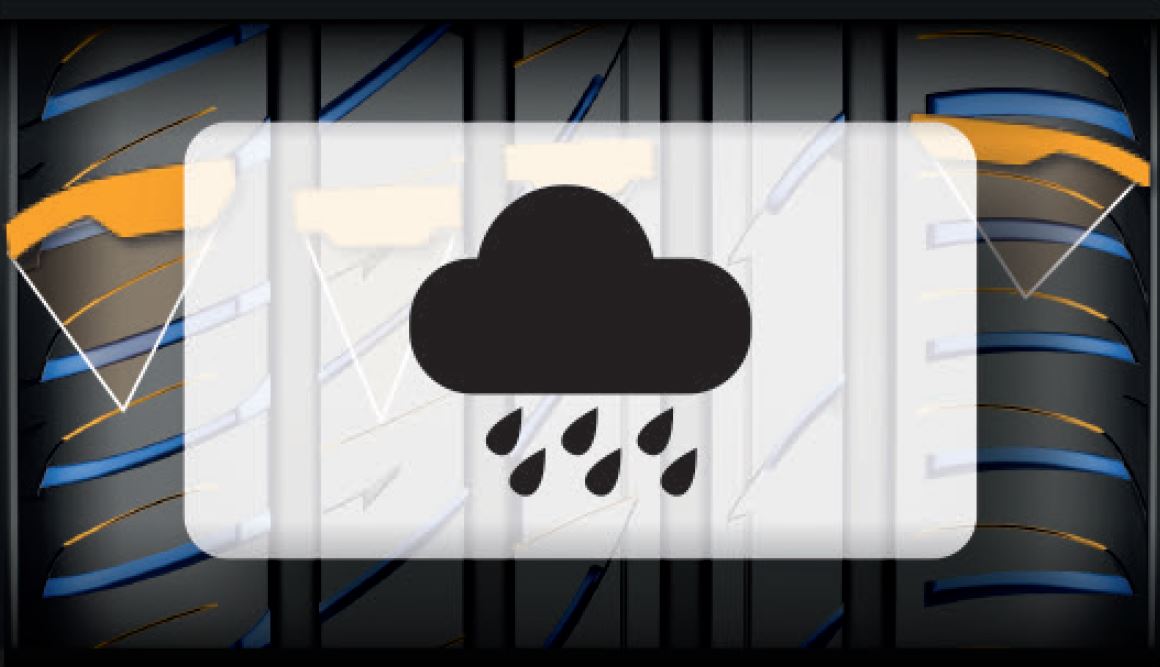 Výhoda pro zákazníka
Krátká brzdná dráha na mokrých površích po celou dobu životnosti pneumatiky.
Vlastnost
Speciální konstrukce lamel v kombinaci s velkým počtem příčných drážek zvyšuje počet záběrových hran. Tím zlepšuje záběr a brzdění na mokré vozovce i při postupném opotřebovávání pneumatiky. Konstantní jízdní stabilita je zajištěna.
Abychom k pneumatice získali relevantní reference od našich zákazníků, rozhodli jsme se mezi nimi vybrat zájemce, kteří byli ochotní stát se našimi testovacími jezdci. Během roku jsme je průběžně vyhodnocovali a měli jsme od nich první zpětnou vazbu. Pro výsledky testování klikněte zde.
Mimoto, ke každé zakoupené sadě pneumatik BestDrive automaticky nabízíme BestDrive Garanci a BestDrive Záruku Spokojenosti zákazníka.
je komplexní ochrana pneumatik proti neopravitelnému náhodnému poškození pneu při provozu a poškození pneu vandalismem.
Přínos BestDrive Garance:
až 100 % -ní kompenzace při neopravitelném poškození pneumatiky
2 roky garantované ochrany na neomezený počet kilometrů
pomoc v případě vandalismu
Pro kompletní informace o BestDrive Garanci klikněte zde.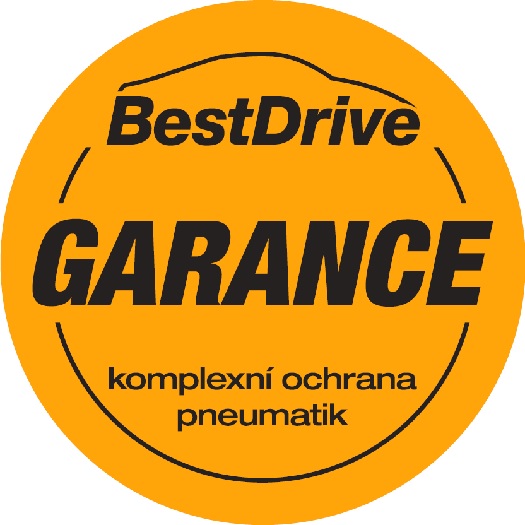 BestDrive Záruka Spokojenosti
Věříme naší značce! Pokud nejste spokojeni s pneumatika BestDrive, můžete nám je vrátit do 14 dnů a my vám vrátíme peníze.
Platnost záruky:
Pouze pro kompletní set pneumatik značky BestDrive.
Po dobu 14 dnů nebo do nájezdu 1 000 km po montáži zakoupených pneumatik (podle toho co nastane dříve).
Pouze pro osobní vozidla.
Platí pouze pro soukromé motoristy.
Pro podrobné podmínky Záruky Spokojenosti klikněte na tento odkaz nebo kontaktujte přímo jednu z našich poboček.