Tip for you: Did you know that as a member of the BestDrive Club (BDC) you can buy cheaper?
Buy as BDC

Nakup pneumatiky Continental, přezuj a získej dárek -
Elektronickou klíčenku v hodnotě 500 Kč.
Dále můžeš vyhrát sadu pneumatik v hodnotě 10 000 Kč - pravidla níže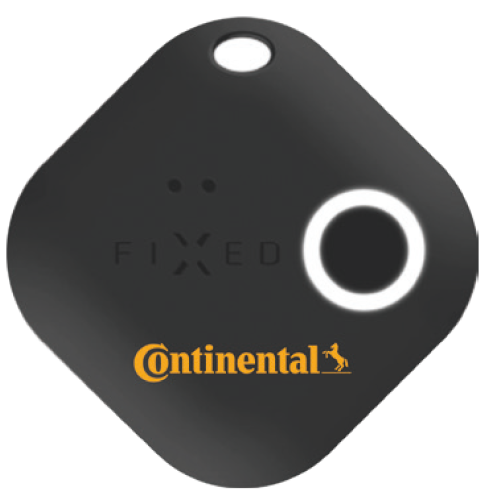 Při nákupu a obutí
*

sady pneumatik Continental o velikosti 15" a větší získáš

dárek v podobě bluetooth klíčenky s motion senzorem

.

*

Sada = 4 pneumatiky
Jaké je využití klíčenky?
Vyhledávač Vašich věcí

– Pokud často marně hledáte klíče nebo peněženku, je tento dárek určený přesně pro Vás! Upozorní Vás v případě když např. zapomenete peněženku na lavičce v parku, nebo Vám ukáže polohu ztraceného svazku klíčů. Stačí pouze otevřít appku a kliknout. Klíčenka se okamžitě rozezvoní a začne blikat.

Vyhledávač telefonů

– Pokud na klíčence dvakrát stisknete tlačítko, můžete tím "prozvonit" svůj zatoulaný chytrý telefon.

Senzor pohybu

– identifikace pohybu předmětů, které chcete mít pod kontrolou. Telefon vás upozorní, že se děje něco např. s Vaším kolem ve stojanu.

Záznam pohybu

– Pohybový senzor dokáže zaznamenat údaje o svém pohybu, i když není zrovna spárován s Vaším telefonem nebo tabletem, například na cestovním kufru. Při otevření aplikace si můžete ověřit, kdy a kde se tracker pohyboval. Sledování pohybu je možné v aplikaci i v reálném čase.

Rodinná sdílení

– Údaje jednoho trackeru lze sdílet i pro více uživatelů najednou. Ideální prostředek na informaci, že Vaše dítě bezpečně přišlo do školy.
Zaregistuj se i bez nákupu
od 1. 9 do 30. 11. 2020
na
www.contihra.cz
a můžeš
vyhrát
pneumatiky
Continental v hodnotě 10 000 Kč
. Kompletní pravidla nalezneš na
www.contihra.cz
.