Tip for you: Did you know that as a member of the BestDrive Club (BDC) you can buy cheaper?
Buy as BDC
Pobočka Praha - Strašnice se přestěhovala do Horních Počernic!

Vážení zákazníci, dovolte nám informovat Vás, že od 30. 8. 2021 bude pobočka BestDrive v Praze – Strašnicích uzavřena. Nově nás najdete v Horních Počernicích na této adrese:

Náchodská 2604/21a
Praha – Horní Počernice

POZOR! Pro prvních 500 zákazníků
voda do ostřikovačů ZDARMA!
Vaše uskladněná kola budete mít po 30. 8. 2021 k dispozici na nové pobočce v Horních Počernicích.
I nadále Vám budou k dispozici naše další pobočky v Praze, jejichž seznam naleznete zde.
Na nové pobočce se můžete těšit na:
7 servisních boxů,
pneuservis osobní, nákladní, komerční a autoservis,
28 parkovacích míst,
klimatizované prostory s TV, wifi a náhledem do servisní dílny,
komfortní vyvolávací systém,
možnost objednání online na www.bestdrive.cz.
Pobočka v Horních Počernicích bude pro Vás nabízet tyto služby: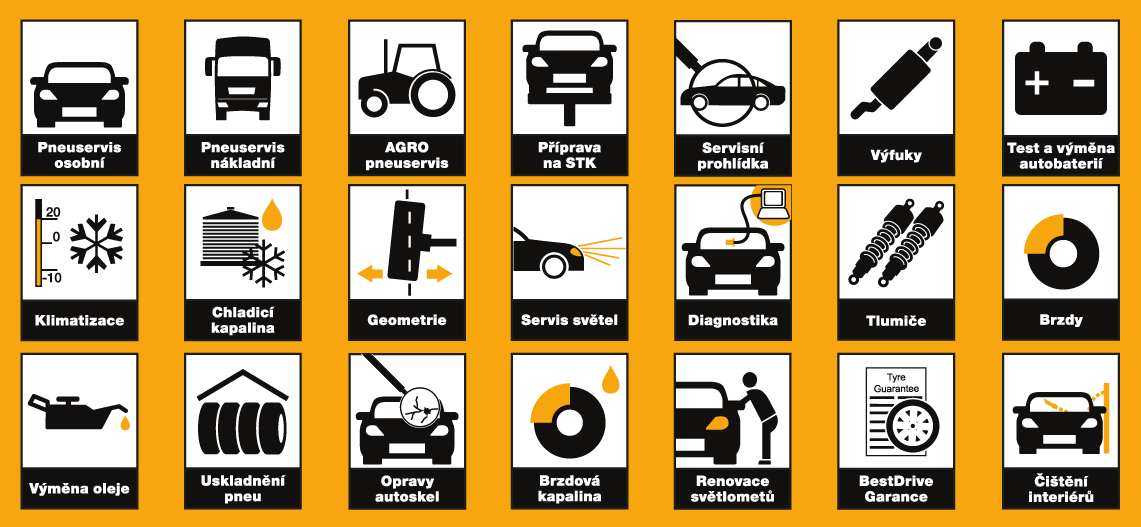 Těšíme se na Vaši návštěvu v nových prostorách!