Tip for you: Did you know that as a member of the BestDrive Club (BDC) you can buy cheaper?
Buy as BDC
Sleva 20% na sortiment Tescoma
Nakupujte produkty Tescoma s Klubem BestDrive výhodněji!
Jedinečná nabídka pouze pro členy Klubu BestDrive
Jako členové Klubu BestDrive můžete využívat také speciální nabídky, které jsme připravili ve spolupráci s partnery Klubu BestDrive.
Jedním z nich je společnost TESCOMA, která nabízí originální kuchyňské potřeby určené pro vaření, pečení i stolování. Tradiční pomocníci do kuchyně i nejnovější vychytávky jsou vyrobeny z prvotřídních materiálů a ocení je začínající kuchaři i profesionálové.

A nejen to. TESCOMA nově rozšířila nabídku o domácí elektrospotřebiče, jako jsou mixéry, kontaktní gril, sendvičovač, topinkovač, rychlovarné konvice, sušička ovoce aj. K řadě produktů navíc získáte recepty jako součást balení.

Vše od spotřebičů, luxusního nádobí přes bytové doplňky až po úklidový sortiment s logem TESCOMA - nakupujte nyní jako členové Klubu BestDrive s 20% slevou."
S kvalitními doplňky na vaření a pečení značky Tescoma bude příprava vašich jídel jednodušší a zábavnější!
Podmínky akce:
Sleva se nevztahuje na dárkové poukazy a není možné ji kombinovat s jinými akčními nabídkami.
Uplatnění slevy v prodejních centrech TESCOMA
Je to jednoduché, stačí mít po ruce svoji klubovou kartu BestDrive a při placení obdržíte slevu 20% z celkové hodnoty nákupu.
Uplatnění slevy na e-shopu Tescoma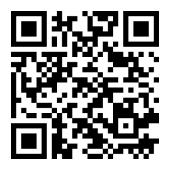 Váš nákup můžete ovšem uskutečnit také prostřednictvím e-shopu TESCOMA. K získání klubové slevy potřebujete slevový kód, který naleznete na svém klubovém účtu v aplikaci Klubu BestDrive. Pomocí odkazu uvedeného v QR kódu si spustíte tuto aplikaci a po přihlášení naleznete slevový kód v sekci "Kupóny". ten pak vložíte v prvním kroku vaší objednávky na www.eshop.tescoma.cz.
Postup jak se přihlásit do aplikace Klubu BestDrive, naleznete zde.
Pokud si objednáte zboží za více jak 999 Kč, budete mít dopravu ZDARMA!
Být členem Klubu BestDrive se opravdu vyplatí!
Vy jezdíte, my se staráme.