Tip for you: Did you know that as a member of the BestDrive Club (BDC) you can buy cheaper?
Buy as BDC
Pneucentrum - Jaroslav Horák, Brno, Hradecká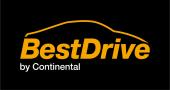 Pobočka je franšízovým partnerem sítě autoservisů BestDrive, která patří mezi největší pneuservisní a autoservisní sítě v ČR a SR. V síti BestDrive klademe velký důraz na vysokou kvalitu nabízených služeb. 
Naší prioritou je neustálé zvyšování kvalifikovanosti všech členů týmu a s tím spojené jejich vzdělávání.
Naším cílem je být předním poskytovatelem služeb v oblasti automotive, a proto dbáme na co nejmodernější vybavení servisů.
V pobočkách BestDrive je samozřejmostí široká nabídka:
Pneumatik, litých a ocelových ráfků
Autodílů a autodoplňků
Komplexní pneuservisní služby
Flexibilní autoservisní služby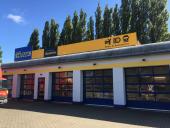 Hradecká 30 612 00 Brno Tel: +420 608 661 225 Fax:
Dezinfekce a servis klimatizace
Diagnostika elektronických systémů
Kontrola a seřízení geometrie
Pneuservis moto
Pneuservis osobní
Příprava na STK
Servis brzd
Seřízení světlometů
Test a výměna baterií
Test a výměna tlumičů
Uskladnění pneu
Výměna brzdové kapaliny
Výměna chladící kapaliny
Výměna oleje a filtru
Čištění interiéru