Tip for you: Did you know that as a member of the BestDrive Club (BDC) you can buy cheaper?
Buy as BDC
ContiTrade, Zlín-Malenovice, Bezručova ul.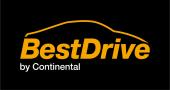 Najdete nás na hlavním tahu ze Zlína do Otrokovic, s velkým prostorem pro nákladní vozidla.

Pobočky sítě BestDrive patří mezi největší pneuservisní sítě, ale také mezi největší autoservisní sítě, které kladou důraz na vysokou kvalitu nabízených služeb. Zároveň jsou největším maloobchodním prodejcem pneumatik koncernu Continental v Česku i na Slovensku.
Neustále klademe důraz jak na kvalifikovanost a neustále vzdělávání všech členů týmu, tak na kvalitu použitých technologií, které jsou využívány. Naším cílem je být předním poskytovatelem služeb v oblasti automotive.
V BestDrive je samozřejmostí široká nabídka:
Pneumatik, litých a ocelových ráfků
Autodílů a autodoplňků
Komplexní pneuservisní služby
Flexibilní autoservisní služby
Nová služba na pobočce
Dále u nás najdete:
Příjemné a komfortní prostředí během čekací doby
Záruční servis
Wifi připojení
Online objednávání do servisů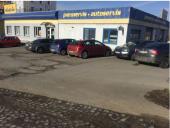 Bezručova ul. 1161 763 02 Zlín - Malenovice Tel: +420 577 103 511 Fax: +420 724 463 965
Dekarbonizace motoru vodíkovou metodou
Dezinfekce a servis klimatizace
Diagnostika elektronických systémů
Kontrola a seřízení geometrie
Montáž tažného zařízení
Ostatní služby
Pneuservis agro a industry
Pneuservis moto
Pneuservis nákladní
Pneuservis osobní
Příprava na STK
Servis brzd
Seřízení světlometů
Test a výměna baterií
Test a výměna tlumičů
Výměna brzdové kapaliny
Výměna chladící kapaliny
Výměna oleje a filtru