Tip for you: Did you know that as a member of the BestDrive Club (BDC) you can buy cheaper?
Buy as BDC
Zima se blíží, už máte přezuté?
Zima se blíží, a tak je nejvyšší čas přemýšlet nad přezutím vašeho čtyřnohého oře. Pokud hodně jezdíte, je dobré si nechat vyměnit pneumatiky už teď.
PREZUJTE UŽ DNES
Přestože jsou zimní pneumatiky povinné až od 1. listopadu, je třeba na přezutí myslet předem. Nevyplácí se nechávat ho na poslední chvíli, protože autoservisy budou stále plnější a získat volný termín náročnější.
Kromě toho bývají rána chladné, často s námrazou na cestách. Zimní pneumatiky jsou vyrobeny z měkčích materiálů, mají lepší přilnavost na studené kluzké silnici a jízda autem je vyrovnanější. Pokud i napadne sníh, budete připraveni.
ZKONTROLUJTE STAV PNEUMATIK
V první řadě je nutné zkontrolovat stav zimních pneumatik. Důležitá je hloubka dezénu, která v České republice musí být minimálně 3 mm, ale třeba dát pozor i na různé poškození, rýhy a praskliny.
Kontrola dezénu může být pro běžného člověka komplikovaná, doporučujeme proto návštěvu servisu. Věk pneumatik hraje také svou roli, nové používají modernější směsi a rozdíly v jízdě jsou patrné, i když by hloubka dezénu stále vyhovovala.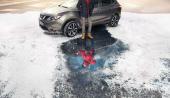 POTŘEBUJI NOVÉ PNEUMATIKY?
Ať už po konzultaci se servisem, nebo ne, rozhodli jste se, že potřebujete nové pneumatiky. Co teď? Na trhu jich je obrovské množství, různé cenové hladiny, navíc každá značka tvrdí, že je nej.
Přestože je internet plný různých testů a porovnání, v tomto případě je nejlepší praktická zkušenost. Například u nás, v Bestdrive, nám servisem projdou stovky aut s různými druhy pneumatik, a tak máme skvělý přehled o tom, který typ a značku zvolit. Ne vždy platí, že nejdražší je i nejlepší.
NA CO JEŠTĚ MYSLET
Kromě zmíněných výhod se vám při návštěvě servisu vyplatí při výměně pneumatik nechat zkontrolovat geometrii kol. Budete mít jistotu, že je vaše auto připraveno a spolehlivé.
Pneumatiky ale nejsou všechno. Myslete na to, že způsob jízdy má také vliv na bezpečnost, a ani nejlepší zimní pneumatiky neochrání před bezohledným řidičem.