Tip for you: Did you know that as a member of the BestDrive Club (BDC) you can buy cheaper?
Buy as BDC
Signály a gesta jako způsob komunikace
Gesta a další formy signálů jsou mezi řidiči běžné. Neverbální komunikace je totiž často jediný způsob, jak se mezi sebou motoristé mohou domluvit. V autoškole se ale o této formě dorozumívání neučí, přesto tvoří důležitou část silničního řádu. Zopakujte si s námi ty nejběžnější signalizace a přesvědčte se, že je znáte všechny.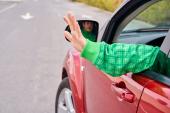 Světelné signály
Pozor
Pokud na vás dvakrát zabliká protijedoucí auto dálkovými světly, obvykle vás varuje před policejní hlídkou, radarem nebo nehodou. Díky včasnému varování se vyhnete nepříjemné situaci nebo komunikaci se strážci zákona.
Na dálnici vás může zezadu z dálky probliknout rychle jedoucí motorista. Žádá vás o přejetí do pomalejšího pruhu, aby nemusel brzdit.
Nemáš rozsvíceno
Krátké bliknutí dálkovými světly znamená nerozsvícená světla.
Také vám ale protijedoucí řidič může dávat přednost ve zúženém úseku nebo při přejíždění z připojovacího pruhu.
Pouštím tě
Zablikal na vás řidič pravým blinkrem? Sděluje vám, že ho můžete předjet.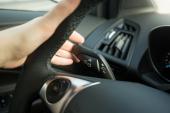 Signál často uvidíte u kamionistů, přes které nejde vidět dopředu, nebo u pomalých vozidel. Slušní řidiči náklaďáků vám dají pravým blinkrem vědět, že protisměr je volný. Ti pomalejší motoristé naopak říkají, že nezrychlí a máte je objet.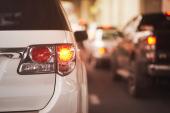 Poděkování
Výstražným světlem vám ostatní řidiči na silnicích posílají "díky" za to, že jste uhnuli, že jste je pustili před sebe nebo že jste je před něčím varovali.
Poděkování od motorkářů
Bliknutí levá-pravá-levá nebo pravá-levá-pravá používají motorkáři jako poděkování po celé Evropě. Podobný signál můžete zaznamenat u kamioňáků nebo autobusáků, kteří posílají signál na dispečink a hlásí problém s vozidlem, na silnici nebo nehodu.
Brzdi
Čtyři blinkry jako výstraha je standardní způsob upozornění, který se učí v autoškole. Při prudkém brždění, překážce na silnici nebo pomalému popojíždění po frekventované komunikaci je potřeba ty za sebou upozornit, že mají začít brzdit a zpomalit. Stane se, že vám brzdový asistent zapne výstražné světlo při náhlém sešlápnutí brzdy. Stejně by se měli zachovat i ti, kteří asistenta nemají.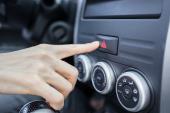 Gestikulace rukou
Rozsviť světla
Jakmile uvidíte, že vaším směrem někdo otevírá a zavírá pěst, na něco důležitého jste zapomněli. Máte zhasnutá světla a měli byste je rozsvítit.
Otevřený kufr
Na nedovřené víko kufru upozorňují ruce ve vodorovné poloze a následně tlesknutí. Tímto gestem vás ostatní účastníci provozu varují před otevřeným zavazadlovým prostorem.
Problém s kolem
Ukazuje na vás další řidič vztyčený prst? Nemusí to hned znamenat nadávku. Pokud opisuje prstem ve vzduchu kruh, poukazuje na vaše kola. Raději proto zastavte a pořádně si je zkontrolujte.
Poděkování
Řidiči i chodci vám často poděkují mírným zvednutím ruky a ukázáním dlaně. Jednoduché mávnutí je milé gesto, kterým by se nemělo šetřit.