Tip for you: Did you know that as a member of the BestDrive Club (BDC) you can buy cheaper?
Buy as BDC
Plynulá jízda – recept na nižší spotřebu a plnější peněženku
Ekonomická a ekologická jízda vám ušetří peníze i benzín. Tento koncept si v posledních letech získal značnou popularitu. S plynulou jízdou snižujete emise oxidu uhličitého, náklady na údržbu auta, palivo a riziko nehod. Ukážeme vám, jak na kalkulaci PHM, ekologickou jízdu i ekonomické řízení. S námi si vypočítáte spotřebu paliva a ovlivníte výdaje za tankování.
PHM – spočítejte si spotřebu
Spotřeba pohonné hmoty (PHM) je brána jako základní prvek ekonomiky řízení. Určuje vaše náklady na provoz automobilu za ujetý kilometr. Uvádí se v litrech na 100 km a na jednoduchý výpočet vám stačí kalkulačka nebo zastávka na benzínce.
Mezi nejjednodušší způsoby patří odpočítání. Natankujete celou nádrž a během další návštěvy benzínky zkontrolujete, kolik jste načerpali opět do plné. Výsledek je spotřebované palivo.
Pro složitější počty je výpočet průměrné spotřeby paliva ukrytý ve vzorci: průměrná spotřeba = (spotřebované palivo / ujetá vzdálenost) * 100.
Jezděte ekonomicky i ekologicky
Ne každé auto vám ukáže, jak moc ekologicky nebo ekonomicky jezdíte. Pro nováčky máme v této oblasti pár doporučení. Jednoduše řečeno: nervozita, pozdní řazení a stažená okénka za volant nepatří.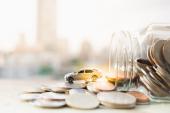 Berte plynulou jízdu jako základ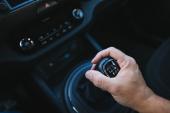 Nervózní a agresivní řízení s častým brzděním i zrychlením zvyšuje vaši spotřebu paliva. Poznáte to hlavně na městském provozu. Jízda, během které se lepíte na auto před vámi, vás nutí neustále používat brzdu a zatěžovat motor. Udržujte si odstup a konstantní rychlost. S tempomatem je dodržování stabilního tempa o něco snazší.
Brzděte motorem. Předvídejte. Včas sundejte nohu z plynu pro minimalizování spotřeby paliva. A rozhodně nezastavujte na poslední chvíli.
Brzy přeřazujte
Správně zařazený převodový stupeň vám uspoří palivo.
Automatická převodovka přizpůsobuje změny převodových stupňů stylu jízdy. Využívejte jí co nejčastěji, pokud ji v autě máte. Lehce akcelerujte a automatika vyladí spotřebu auta s nejlepším převodovým stupněm.
U mechanické převodovky a manuálního ovládání používejte nejvyšší možný rychlostní stupeň. Vůz s indikátorem změny převodového stupně vám vhodné přeřazení doporučí. Pokud auto poslechnete, motor na nízkých otáčkách sníží spotřebu.
Hlídejte si váhu
100 kilogramů zvyšuje spotřebu paliva až o půl litru. Spotřebovaná energie se přímo úměrně zvětšuje s váhou vozu. Motor pak "sežere" více paliva.
Vyndejte z auta věci, které nepotřebujete. Pokud se chystáte na cyklodovolenou, kola na střeše zhoršují aerodynamiku i spotřebu vašeho vozu. Raději zvolte nosič na kufru nebo kouli.
Mějte huštění pneu na nejvyšší hodnotu
Při foukání pneumatik vsaďte na nejvyšší hodnotu, kterou předepisuje výrobce vozidla. Jízda na podhuštěných vás stojí o něco více. Podhuštění o 0,3 atm. zvyšuje spotřebu o 1 l/100 km. S vyšším tlakem klesá účet za benzín.
Proto měsíčně kontrolujte doporučený tlak, nebo rovnou přesedlejte na pneumatiky se sníženým valivým odporem.
S výběrem vhodných pneumatik, geometrií kol nebo pravidelnou servisní prohlídkou vám pomůžeme na pobočkách BestDrive. Objednejte se do nejbližšího servisu a spolehněte se na náš tým specialistů. Jsme tady pro vás.