Tip for you: Did you know that as a member of the BestDrive Club (BDC) you can buy cheaper?
Buy as BDC
Přichází jaro a s ním i riziko aquaplaningu. Jak docílit bezpečné jízdy?
Zima je už snad nadobro pryč a řidiči začínají přezouvat svá vozidla na letní pneumatiky. Navštivte proto i vy některou z poboček autoservisní sítě BestDrive a svěřte svého motorového mazlíčka do těch správných rukou!
I když se už ale se sněhem asi nepotkáte, počasí přesto nemusí být zcela ideální. Jaro s sebou totiž přináší mnoho dešťů, tím pádem i mokrou vozovku. Právě v tomto období, více než kdy jindy, hrozí riziko aquaplaningu. Pokud tento pojem neznáte, tak je pravý čas zbystřit.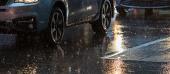 Co je aquaplaning?
Aquaplaning hrozí zejména při silných deštích a stojící vodě na vozovce. Vzniká tehdy, pokud pneumatiky nezvládnou dostatečně odvádět nahromaděnou vodu. Před kolem se tvoří tzv. vodní klín. Voda se pak následně dostane pod pneumatiku a auto na vozovce začíná klouzat. Pneumatiky tak ztrácí svou přilnavost k vozovce.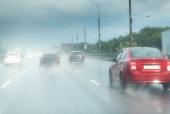 Jak jej rozpoznat?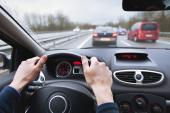 Většinou se dá probíhající aquaplaning rozpoznat rostoucími otáčkami motoru, dále také protáčením kol a nepřesným údajem o rychlosti vozidla (narůstající rychlost na rychloměru). Většinou ztrácí kontakt s vozovkou ta osa, kde je namontován dezén s nižší hloubkou. Ten by se měl montovat na přední osu, neboť tak může motorista rychle rozeznat přicházející aquaplaning a snížit rychlost přibržděním díky kontaktu zadních kol s vozovkou. V zatáčce může při aquaplaningu na přední ose vozidlo vybočovat ke vnější straně vozovky (nedotáčivost vozidla), je to dáno ztrátou trakce na předních kolech.
Většina motoristů obouvá, bohužel, pneumatiky s nižší hloubkou dezénu na zadní osu vozidla. V takovém případě jsou přední kola stále v kontaktu s vozovkou, zatímco zadní osa už "plave". Situace je pak mnohem nebezpečnější, neboť aquaplaning řidič zjistí až v okamžiku, kdy jej při vybočení (zatáčení či předjíždění) předjede zadní část vozidla. Tato situace je pak velmi nebezpečná a hůře se zvládá.
Jak se mu vyvarovat?
Abyste aquaplaningu předcházeli co možná nejúčinněji, měli byste dodržovat bezpečnou rychlost jízdy, vaše pneumatiky by měly mít dostatečnou hloubku dezénu a měly by být dostatečně nahuštěny. S nedostatečnou hloubkou dezénu má totiž pneumatika menší prostor pro odvod vody. Se snižující se hloubkou dezénu se riziko aquaplaningu zvyšuje.
U pneumatik, které jsou ve výborném stavu, hrozí aquaplaning při rychlosti okolo 100 km/h, u nevyhovujících pneumatik je však tato hranice znatelně nižší (přibližně 55 km/h). Na mokré vozovce bychom také neměli prudce zatáčet a brzdit, to vše může vést ke smyku. V případě aquaplaningu bychom naopak měli sešlápnout spojku, ubrat na plynu a pevně držet volant.
Vyplatí se také sledovat stopy automobilu ve zpětném zrcátku. Pokud je na vozovce méně vody a pneumatiky ji jsou schopny odvést, pak jsou stopy trvalejší a více zřetelné. V opačném případě se jedná o snížení kontaktní plochy se silnicí.
Zapomeňte také na tempomat, rychlost totiž musíte měnit plynule dle potřeby.
Jaké pneumatiky odolávají nejlépe?
Riziko aquaplaningu je u nových pneumatik minimální. S klesající hloubkou dezénu se výkonnost pneumatik postupně snižuje a motorista by měl přizpůsobit rychlost a styl jízdy daným podmínkám – to platí zejména u mokrých vozovek. Obecně aquaplaningu o něco více odolávají pneumatiky se směrovým dezénem, nicméně u některých asymetrických dezénů lze odolnost zvýšit rozšířením dezénových drážek. Pro informace o vhodnosti dezénu se obraťte na svého prodejce pneumatik, který vám doporučí vhodné varianty.
To, jak bezpečná a pohodová vaše jízda bude, závisí tedy mimo jiné parametry i na správném výběru pneumatik. Ten byste rozhodně neměli podcenit. Přezujte na nové letní pneumatiky těch nejznámějších a léty prověřených značek a dejte sobě i svému autu skvělý pocit z bezpečné jízdy! Veškerý sortiment naleznete na našem e-shopu. Rovněž můžete navštívit jakoukoli pobočku sítě BestDrive.