Tip for you: Did you know that as a member of the BestDrive Club (BDC) you can buy cheaper?
Buy as BDC
Jak si svá kola udělat zaručeně krásná?
Říká se, že u lidí byste si měli na první pohled všímat jejich bot, u aut tomu ale rozhodně není jinak! Auta jsou mnohdy hodnocena podle toho, jaká mají kola. Někteří řidiči na svých autech mají ocelové disky, kolo je pak černé jako uhel. Jiní však chtějí zajít ještě dál a auto si ozdobit, jak jen to jde, třeba pomocí ALU kol. Když pak takovou nádheru potkáte na silnici, určitě se po ní ohlédnete a řeknete si: "Wow!" A právě ALU kola doporučujeme i u nás v BestDrive. Řekneme si o nich něco více a třeba se pro ně nakonec stavíte.
Každý typ disků si s sebou však přináší svá pro a proti. Konečný výběr tak nemusí být vůbec snadný, a proto si v tomto článku zmíníme to nejdůležitější.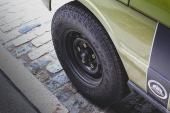 Jak vybírat
V tom, jak vybírat, vám pomůže i samotný výrobce automobilu. Doporučení výrobce však není žádné dogma, nemusíte se jej tak držet na 100 %. Využijte proto našich dlouholetých zkušeností a vyberte si svá nová kola prostřednictvím autoservisní sítě BestDrive. V rychlosti si zvládnete vybrat modely, které budou přímo pasovat na váš automobil, a to díky našemu jednoduchému průvodci. O to, že by nakonec nepasovala, se tedy rozhodně bát nemusíte! Postaráme se vám i o jejich montáž, stačí navštívit některou z našich servisních poboček.
Pokud se rozhodnete pro instalaci kol svépomocí, měli byste brát zřetel na jejich správné dotažení. Po pár kilometrech byste měli kola ještě jednou zkontrolovat a případně znovu dotáhnout.
Vyplatí se, pokud při instalaci nových kol rovnou provedete i servis geometrie. Vaše kola tak vydrží mnohem delší dobu a jízda pro vás bude nejen příjemnější, ale i bezpečnější. Domluvit se na ni můžete v jakékoli z poboček naší autoservisní sítě BestDrive.
Hliníkové disky
S hliníkovými disky projde vaše auto tak razantní změnou, že bude skoro k nerozeznání. Výrobci nabízejí disky mnoha stylů a barev. To, pro jaký z nich se nakonec rozhodnete, závisí čistě na vaší fantazii. Ať už jsou to různé hvězdy či paprsky, určitě si pro sebe vždy najdete to pravé. Existuje také celá řada konfigurátorů, díky kterým uvidíte disk přímo na vašem konkrétním automobilu. Získáte tak lepší představu o tom, které z nich jsou vhodnější než jiné.
Konstrukce je u hliníkových disků opravdu bytelná a na prvotřídní úrovni, mohou za to především slitiny hořčíku a hliníku, díky kterým jsou disky odolnější vůči ohýbání, deformaci a dalšímu poškození. Jsou také lépe chráněny vůči korozi.
V našich servisech pracujeme s disky renomovaných značek, např. ALCAR, AEZ, DEZENT, DOTZ, DOTZ 4x4 a mnoha dalšími. A ačkoli se jedná o disky prémiové kvality, nemusíte za ně platit prémiovou cenu, stávají se tak cenově velmi efektivní variantou. Vítr v peněžence vám tedy rozhodně neudělají.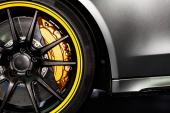 Ocelové disky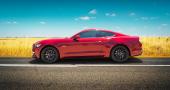 Mnohdy se u ocelových disků setkáte se špatným označením - plechové disky. Na rozdíl od hliníkových disků se zde pro uchycení nedoporučují bezpečnostní šrouby. Mohou se tak snadněji stát terčem zlodějů. Ocelové disky si můžete velmi snadno dozdobit mnoha různými poklicemi, a to klidně více sadami (třeba podle nálady)!
Ocelová kola oceníte především tehdy, pokud často jezdíte po nezpevněných cestách. A pokud se už něco vašim ocelovým diskům stane, náprava poškození je vcelku jednoduchá a finančně nenáročná. V tomto ohledu tedy mají ocelové disky značnou převahu nad těmi hliníkovými.
Ačkoli tedy ocelová kola svou funkci plní naprosto dostatečně, nedostanete s nimi onen pocit jedinečnosti a kvalitnější jízdy jako s disky hliníkovými.
Udělejte tedy své auto naprosto jedinečné a neodolatelné, se správným výběrem kol vzbudí skvělý dojem nejen na vás, ale i vaše okolí. Jaro je přesně ten správný čas, aby vaše auto zazářilo. O tom, jak vybírat disky, jsme si již napsali, krásné kolo však dělají i vhodné pneumatiky. Vybírejte z léty prověřených značek, které poskytujeme v rámci naší autoservisní sítě BestDrive, a dejte sobě i svému auto zcela nový zážitek z jízdy!