Tip for you: Did you know that as a member of the BestDrive Club (BDC) you can buy cheaper?
Buy as BDC
Continental je "výrobcem pneumatik roku" 2022
Společnost Continental získala ocenění "výrobce pneumatik roku" za své dlouhodobé inovace zaměřené na zlepšování technologií a udržitelnosti produktů
Ocenění "Tire Technology International Awards" v kategorii "Innovation and Excellence" bylo uděleno v rámci veletrhu Tire Technology Expo v Hannoveru
Společnost Continental získala ocenění "výrobce pneumatik roku" od mezinárodního odborného časopisu Tire Technology International (TTI). Ocenění TTI v kategorii Innovation and Excellence je považováno za nejvýznamnější ocenění v oboru a uděluje se za pozoruhodné výsledky a pokroky v oblasti technologie pneumatik na celém světě. Letos se výběrová kritéria znovu zaměřovala na technologické inovace přispívající ke zvýšení bezpečnosti a udržitelnosti produktu – a o udělení ceny rozhodovala odborná mezinárodní porota čítající více než 20 novinářů a odborníků z oboru pneumatik.
Matt Ross, šéfredaktor magazínu Tire Technology International, uvedl: "'Výrobce pneumatik roku' je tradičně velmi konkurenční klání.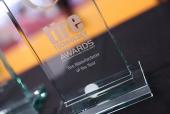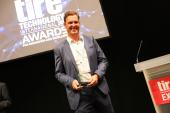 Těší mě, že společnost Continental získala toto ocenění již potřetí, zejména s ohledem na to, že se soutěžilo na její domácí půdě. Porotu ohromily četné úspěchy této společnosti v posledních letech, včetně řešení ContiRe.Tex, druhé generace pneumatiky Extreme E, široké řady výzkumných spoluprací nebo pneumatiky Conti GreenConcept – a to jsou jen některé z nich. Vzhledem k odhodlání společnosti Continental přispívat k inovacím a udržitelnosti je toto ocenění zcela zasloužené."
Ocenění převzal Bernd Korte, viceprezident oddělení Platform Development & Industrialization v divizi Continental Tires, který prohlásil: "Je pro nás velkou ctí, že jsme získali letošní cenu 'výrobce pneumatik roku'. Motivuje nás to, abychom pokračovali v započaté cestě – neustále investovat do vývoje našich pneumatik a výrazně tak přispívat k bezpečné, ekonomicky výhodné a ekologicky šetrné mobilitě."
V roce 2022 získala společnost Continental toto prestižní ocenění již potřetí za posledních osm let – což je důkazem jejího mimořádného odhodlání podílet se na předních technologických inovacích v oboru, jejichž středobodem je bezpečnost a udržitelnost.
Tento výrobce prémiových pneumatik nedávno prokázal svou inovativní sílu uvedením technologie ContiRe.Tex. Tato speciálně vyvinutá technologie přinášející vyšší udržitelnost byla dovedena do produkční fáze za pouhých několik málo měsíců. Umožňuje společnosti zcela nahradit konvenční polyesterovou přízi v kostře pneumatiky recyklovanou přízí získávanou ze zpracovaných PET lahví. Tato technologie je výrazně efektivnější než jiné standardní způsoby zpracování PET lahví do vysoce funkčních polyesterových přízí. Lahve využívané v rámci této technologie pocházejí výhradně z regionů, kde neexistuje uzavřený recyklační okruh. Technologie ContiRe.Tex ještě více přibližuje společnost Continental k tomu, aby se stala nejprogresivnějším výrobcem pneumatik s ohledem na environmentální a sociální odpovědnost.