Tip for you: Did you know that as a member of the BestDrive Club (BDC) you can buy cheaper?
Buy as BDC
Cestování v zimě
Je prosinec a zima nadobro vstupuje do své první fáze. Venkovní teplota klesá. Padá sníh nebo prší. Vzniká námraza a náledí. Blíží se vánoční svátky. Počasí nám chystá každodenní překvapení, lidé shánějí dárky pod stromeček, cestují za rodinou. Každoroční shon je v plném proudu.
Je tedy důležité, abychom byli při cestování vozem více ostražití a pozorní. Na zimní počasí je prostě potřeba se dobře připravit. Myslete proto na své řidičské schopnosti a nezapomínejte na kontrolu a údržbu vozidla.
Věnujte větší péči zimní výbavě a stavu vozidla. Hodí se škrabka na zledovatělé sklo, smetáček na sníh a pomůže třeba i speciální fólie na čelní okno zabraňující tvorbě námrazy. Na vozidle je potřeba mít obuty kvalitní zimní pneumatiky. Také je nutné myslet na míru jejich opotřebení. Neopomeňte se věnovat kontrole nabití a stavu baterie. Doplňte kapalinu do ostřikovačů, nyní již samozřejmě zimní směsí. Je také důležité mít v pořádku stěrače, seřízení světel, a to včetně jejich bezchybné funkce. Z vozu musíme za jízdy dobře vidět, ale také být viděni.
Se všemi uvedenými autoservisními činnostmi vám rádi pomohou a poradí v síti našich autoservisních poboček Bestdrive, kde na vás čeká tým profesionálů a vyškolených odborníků.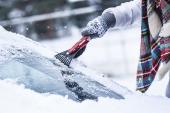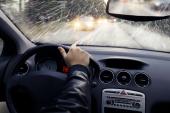 Předvídejte
Jak již bylo zmíněno výše, při jízdě v zimním období musíme být více ve střehu. Můžeme se totiž potkat s různými nástrahami jako jsou kluzké namrzlé nebo zasněžené vozovky, sněhové naváté jazyky, zledovatělé úseky, ale i rozbředlý sníh a břečka. Obecně je v zimním období snížená viditelnost související nejen s počasím, ale i s kratším dnem. Proto dávejte pozor na pohyb chodců a případně nadšenců, kteří v tomto období dávají přednost jízdě do práce na kole.
Jízda pod kontrolou
Samotnou jízdu přizpůsobte aktuálním podmínkám. Myslete dopředu a mějte vždy plnou pozornost. Nemanévrujte s vozidlem zbrkle a neopatrně. Dodržujte rozestupy, brzdná dráha může být mnohem delší než obvykle. Při jízdě na sněhu dodržujte zásadu méně plynu a více plynulosti, aby kola neprokluzovala. Nikdy nepodceňujte únavu. Díky zhoršeným zimním podmínkám ji můžete pocítit dříve. Vzhledem k nízké dráze pohybu zimního slunce a pravděpodobnosti jízdy v oblastech bílých zasněžených plání se mohou hodit i sluneční brýle.